The victory at "El Clasico" had one more reason for Gerard Pique to celebrate with his family.
That's because this victory was the reason why Barcelona defender opened three bottles of wine worth 5,300 euros.
"Today it's worth it," wrote the Barcelona star on Instagram, along with a picture of his selected beverages.
According to Vivino, the Domaine du Comte Liger-Belair La Romanee Grand Cru Monopole 2008 has a value of 3,360 euros.
The other wine, Château Latour Grand Vin Pauillac Premier Grand Cru Classé 2000 has a value of 1,495 euros.
And, Vega Sicilia Cosecha 1996 Unico has a value of 479 euros.
We remind that Barcelona won "El Clasico" yesterday against Real Madrid with a 3-0 result at the Bernabeu.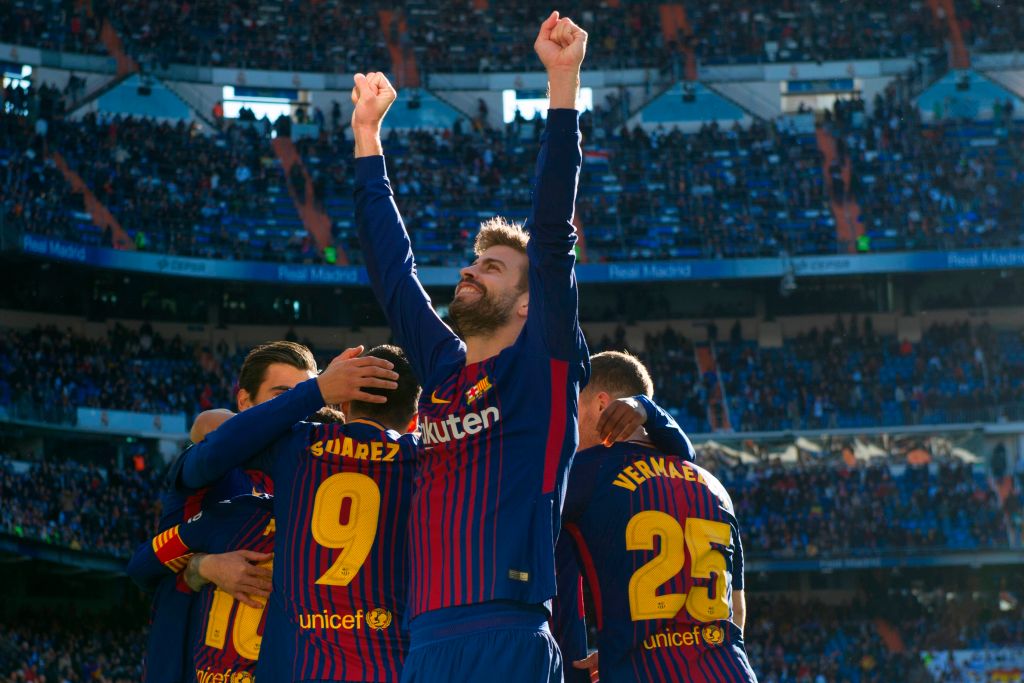 After this victory, Barcelona remains the leader in La Liga, 14 points away from Real Madrid in the standings.//Actuantes//