In the Octomber of 2014, Real Madrid faced Liverpool in the Champions League.
"Los Blancos" won in this game with result, 3-0 with goals from Cristiano Ronaldo and two from Karim Benzema.
And, in this match, Isco Alcaron done an amazing performance at "Anfield".
Isco "destroyed" all Liverpool team with his spectacular moves.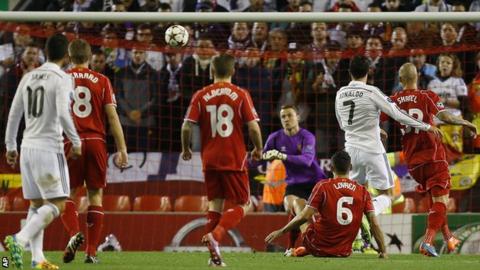 Also, Spain international destroyed Philippe Coutinho (ex-Liverpool player), with his move.
That moment, you can see in the video below.//Actuantes//