One of FC Barcelona's first teamers has explained that being at the club has turned into "hell" for him, and revealed that, at times, he is even ashamed to leave his house.
Andre Gomes joined the Catalan giants in a €35 million transfer from Valencia in 2016, but has since failed to convince his doubters at the club.
He has featured in 25 games this season, but started in only 10 of those, and has come in for a lot of criticism from Blaugrana fans.
"I don't feel well on the field, I am not enjoying the thing I like to do," he told Panenka magazine.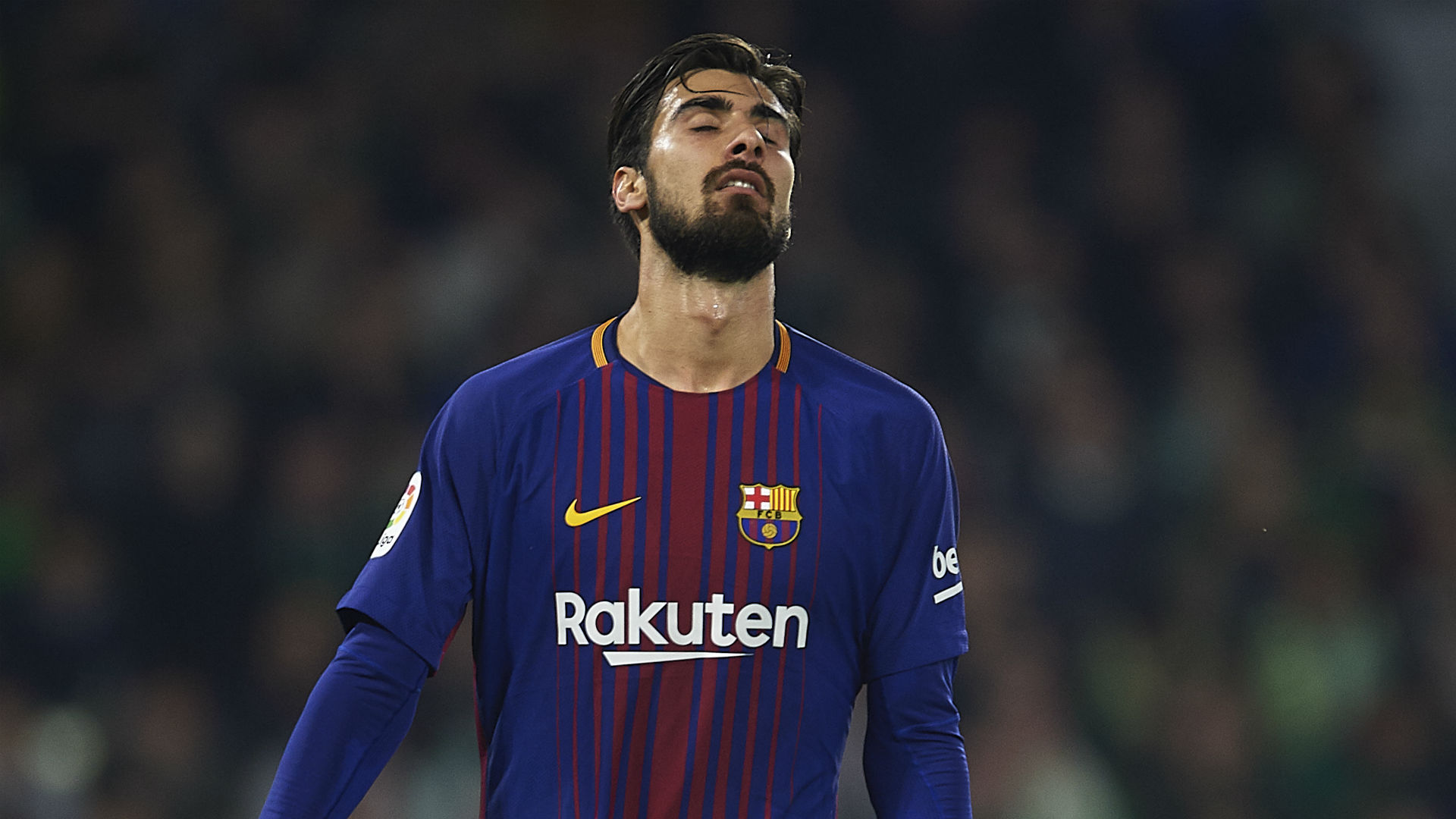 "The first six months were pretty good but then things changed. Maybe it's not the correct word but it turned into a bit of a hell, because I started to feel more pressure. With pressure I feel fine, but with pressure on myself, I don't. The feeling that I have during games is bad. 
"On more than one occasion, I didn't want to leave my house. Because people look at you, having the fear of going on the street out of shame.
"My friends tell me I am going with the handbrake on. I close myself off. I don't take the frustration I have out. Then I don't talk to anybody, I don't bother anyone. It is like I feel ashamed.
"Thinking too much has hurt me. I think about the bad things and what I have to do. Although my teammates help me a lot, the things don't work out the way they want them to work out."
Barca spokesperson Joesp Vives has since acknowledged that Gomes' relationship with the fans is not the best, but insisted the club is giving the Portuguese the support he needs.
"We support and understand Gomes' statements," Vives stated on Monday night, according to Marca.
"It is a situation that the club has been following and acting on. We work with him as well as all the professionals at the club. Everyone has a personalised programme, and Gomes is no exception."