After leading Manchester City to Premier League and League Cup success this season, Pep Guardiola has now signed a new deal with the Citizens.
After going trophy-less in his first season, the Spaniard led the Manchester outfit to a double this term.
The club have now confirmed that Guardiola has signed new deal that will keep at the club until 2021.
"I am so happy and excited. It's a pleasure to be able to work here," Guardiola told the club's official website.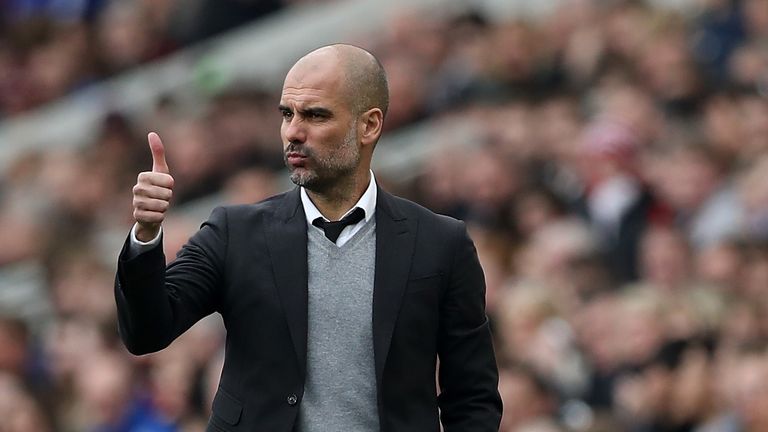 "I enjoy working with our players every day and we will try to do our best together in the coming years.
"As a manager, you have to feel good to be with the players – and I feel good.
"I will focus on the desire of my players to become a better team and every day that's what I will try to do – to improve on the pitch and improve our players.
"We have a young squad with an average age of 23 and we want to keep taking steps forward and maintain the levels we've achieved this season."