Spain squad made Italy side look bad on Santiago Bernabeu. Conditions on Santiago Bernabeu were great, as of the first whistle of Bjoern Kuipers from Netherlands. The first foul came on the second minute after this years wonder kid Marco Assensio pushed Andrea Barzagli. We saw that Spain sides were trying to get the game under control from the beginning. This was translated on 75% ball possession during first 10 minutes. Italians tried to stop the Spainiards domination over the midfield during that time with all they had. On the fourth minute Marco Verratti charged Sergio Busquets from behind and was shown a yellow card by referee.
Then in the scene comes Bonucci with a tackle on Assensio. Than Bjoern Kuipers from Netherlands shows that he is not going to tolerate Italian side by giving the second yellow after only third tackle. So Bonucci becomes the second player to get the card. Isco is set to take the free kick, and this is where he sets himself on the road to glory. Direct free kick and a Goal.

Afterwards the game get somewhat more balanced with Italy trailing by a goal. With booth sides establishing their game, Italians attacking, and Spaniards counter-attacking, comes the second Goal. On the 40-th minute comes second from Isco. First half ends with Spain leading by two goals and 55% of ball possesion.

On the beginning of the second half the game is totally balanced, with bouth sides focusing their attacks on the crosses from the wings. These attacks proves to be harmless to Spain side. The fresh blood comes on the 70-th minute of the game. With five substitutes within 10 minutes. Three from Giampiero Ventura of Italy and two from Julen Lopetegui of Spain. Spaniard proves to be the better strategist since the Iniestas replacement with Morata gives him one more Goal to celebrate with only 5 minutes on the game, on the 77-th minute. Than on the 90-th minute we witness David Villa comeback on the international football after three years.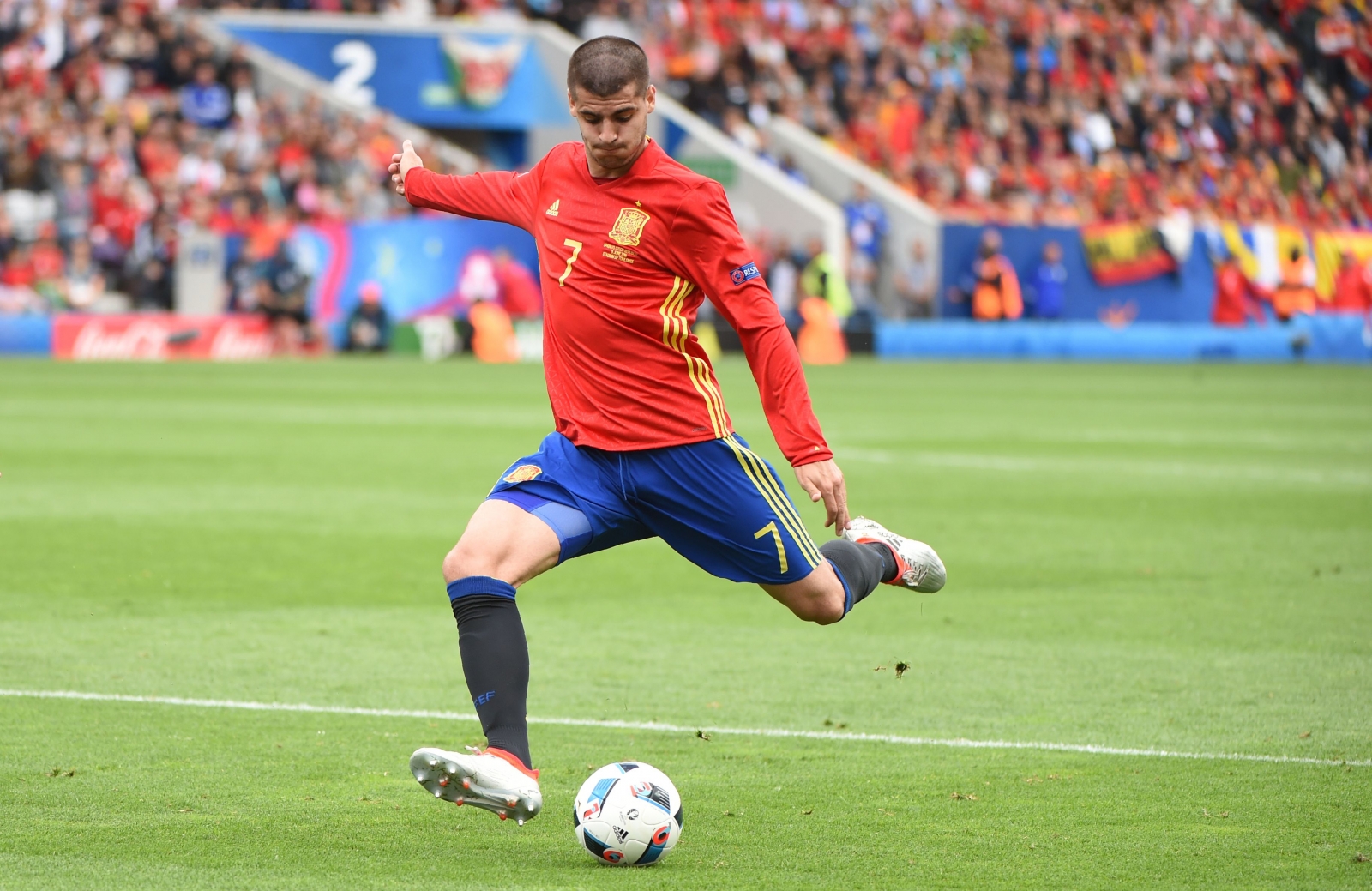 Coach Julen Lopetegui didn't hide his emotions. "The atmosphere has been spectacular ever since we arrived on the bus," he told reporters, coach spoke for David Villa too. "I am happy for David," he added. "In this moment it is his to enjoy and the fact is if he is here with the team then it is on merit."
Iniesta also was happy about the game. "We have played a very complete game both with and without the ball, we have been effective and have earned a victory that vindicated our way of playing," said Iniesta.
Whilst it seems to many that qualification for the Russian showpiece is now nothing more than a formality for La Roja, Iniesta was quick to dismiss such a notion as he called for increased concentration.
"It would be a big mistake to think it is done and we are there, those of us involved know that nothing can be taken for granted until the end," he concluded.//Actuantes//